I suck at budgeting, this isn't new. I did extremely well when P was gone and I was the only one spending. Not that he spends much but, it's just harder with two people, and we made the decisions of asses that were dumb for most of the summer.
I blog read about Dave Ramsey awhile back and started to "snowball" our stuff, and prior to the move we had a healthy savings, we were ready to move, our credit cards were down to a couple of thousand dollars. This was all prior to our move.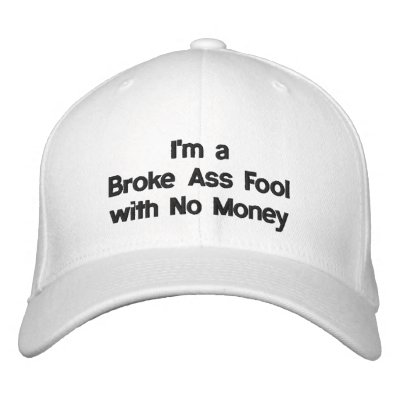 This summer has been a financial disaster. We moved from Kansas to Georgia. We were essentially being paid by the army to move so we decided we would use the extra money to buy new furniture since we had an amalgamation yes I went there, proof of that there English degree. of furniture from our families that wasn't really our style, because no one in our family has purple walls and orange chairs, but I digress. Essentially we got 6 grand worth of furniture and paid $3000 outright and put the rest on credit. Not a big deal at that point, we were still getting government money to move so we were just going to hold onto some of our cash so that I could pay to go to school. Well the $1500 I thought my tuition would be was more like $2900 and my books were another $500. Not a smart decision on my part to try to pay without financial aid. So there went the rest of our savings and the extra money we were saving. Then we had visitors for all of July and although we did okay we then had our A/C go out, which we found out prior to our 4th of July BBQ, so after that 5K down the hole, we are enjoying the splendor of credit card provided A/C. Sadly however, school is starting again, which means doctors appointments, and my dear husband's $600 car registration.
So I took a teaching job, which will be great, but the next purchase will be a new ink cartridge and cord for my external hard drive since Jack Jack ate it, and my curtains, my necklace and two pens. I have faith that we will be back on track once we get some semblance of order, but we are now at a financial place where frivolous spending is not an option. So much so that I was denied Batman today on my own accord.

Now that I am done bitching and justifying, I have a couple of things that I am doing differently.
First, I am cooking at home, and making it a goal to use the stuff in the pantry and freezer we've bought.
Secondly, I am trying to read more, and clean more and generally use what I have in the house to entertain and stop feeling like I need to go out in order to entertain.
Lastly, I am going to do some reflection about life as it happens to be at this moment. I am going to use these in my classroom, but one of the new things round this here bloggity blog will be filling out these sheets. If you wanna do them too, let me know and we can link'em up! Get crazy round here!